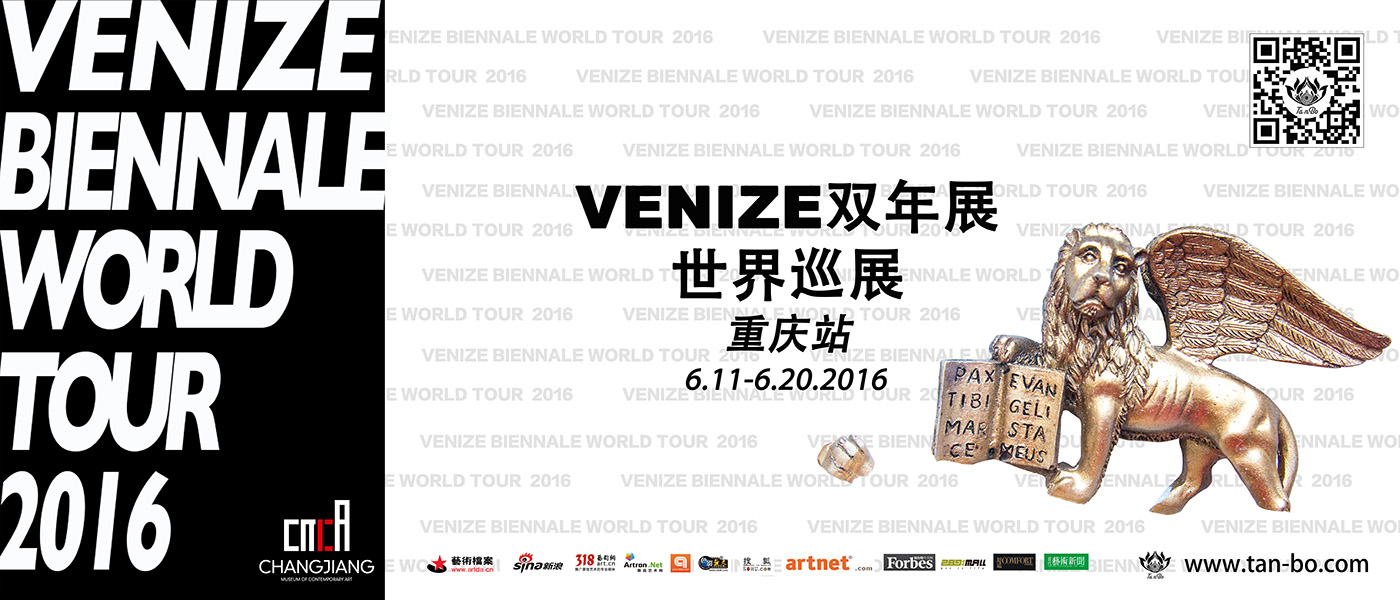 Please click the picture above to open the page of the project
Category: Performance, photograph, video, installation, sound art, web news art
Concept and Plan:Tan Tan
Artist: Tan Tan, Eric Bribosia, Sophie Saporosi , Zhu Xiaoqi , Zhang Yiding, many more
From November 2015, working in progress
On 23rd, November 2015, one day after the closing day of the 56th International Art Exhibition of Venice Biennale, artist group TanBo announced to the world that they won the first "Super Lion Award" of "Venize Biennale"in the art history! Following, they spread an "online exhibition" with their awarded works in several editions of web news. Soon, they received plenty of congratulations from friends and strangers all around the world... Nearly no one noticed that it was "Venize" but not "Venice".
In 2016, "Venize Biennale" became a real exhibtion in real spaces. "Venize Biennale World Tour-Chong Qing Stop" was held in Chongqing Changjiang Contemporary Art Museum, Chongqing, in June.
In 2017, the 2nd "Venize Biennale" took place in Venice, Kassel, and online, during the some period as "Venice Biennale". 2017 special program "TRANS-BORDERING-ART:Everyone's 5 min Solo Exhibition" showed More than 100 artworks including painting, photographs, videos, sound artworks, performances at the 57th International Art Exhibition of Venice Biennale (La Biennale di Venezia).
Please click the picture above to open the page of the Project
Category: Performance, photography, film/video,installation
Concept and Director:Tan Tan
Artist: Tan Tan, Eric Bribosia, Li Ning, Zhang Mengqi, Bi Haiyan, He Chengyun, Zhu Linan, many mo re
From February 2015, working in progress
This is a long-term intermedia art project that composed of several "episodes" of films, which can be also shown in diverse ways such as installation, performance art/theatre.
It focuses on site-specific art creation, meanwhile explores the subjects of rituals, improvised actions, attempts to create magical and unknown journeys that composed by performance and music. Along with the tracks of TanBo's life, these journeys are being expanded to many places in the world, and to the inconspicuous spots around you...
"Unknown Ritual No.1" was undertaken in Wuhan, a typical big city of China, which is Tan Tan's hometown. TanBo started an "unknown ritual" with 5 other performance artists in several surreal places, to explore the struggling between the society and their ego…
The work is in a structure of a trilogy, with three chapters as "The Man's World', "The Hell", "The Heaven".